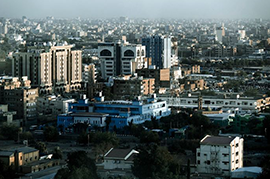 The main draw of Atbara is that it's near the Nile's Fifth Cataract. Plan only a few hours there enough time to see the cataract and the old steam locomotives that died and are rusting in railyards. 172 mi/277 km northeast of Khartoum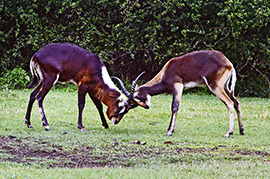 This medium-sized reserve 16,000 acres/6,475 hectares) is in eastern Sudan, on the border with Ethiopia. Lions, monkeys, giraffes, leopards, bushbucks, kudus, antelope and many kinds of birds can be seen there, but you'll need your own vehicle.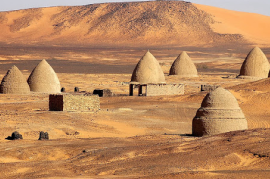 On the Nile in northern Sudan, this town lies in a noted date-growing area. Across the river are the ruins of the Temple of Kawa. Dongola is served by bus and steamer (during winter months only). 284 mi/457 km northeast of Khartoum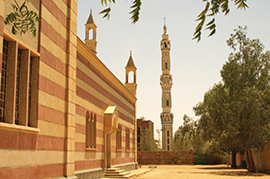 The self-proclaimed "gum arabic capital of the world," El Obeid is a fairly large desert city (pop. 140,000). It has a small history museum, two markets and, interestingly enough, one of the largest cathedrals in Africa (attend a Sunday service, even if you're not particularly religious). Plan one night. 228 mi/367 km southwest of Khartoum.

Located in the beautiful Red Sea Hills, Erkowit was once a cool retreat for the British. There are, however, few original buildings left; it's just a place to go to get out of the heat for a while. The area is reached by private vehicle. 62 mi/100 km south of Port Sudan.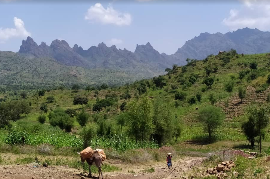 This splendid region of small mountains in Darfur Province (western Sudan) is popular with trekkers. In the center of Jebel Marra is an extinct volcanic crater with a lake called the "Eye of Jebel Marra." Most visitors pay for a truck ride to the area from Nyala (see separate paragraph). 60 mi/120 km northwest of Nyala.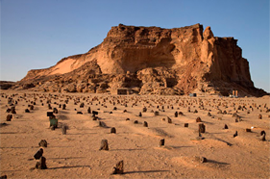 This small market town on the Nile north of Khartoum is near the ruins (small pyramids and a temple) of Jebel Bakal. Farther south in Kurru are other interesting antiquities (underground tombs with paintings). And just across the Nile by ferry are the ruins of Merowe (not to be confused with Meroe — see separate paragraph), the site of the ancient capital of Napata. Karima cannot be reached by road, but it is on the railway. 210 mi/338 km north-northeast of Khartoum.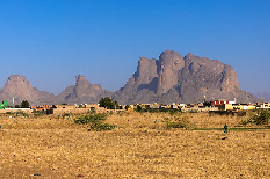 Surrounded by strange jebels (rounded hills), Kassala (pop. 149,000) has an active suq (market) selling locally made handicrafts (jewelry, knives, swords). Women of the Rashida tribe (descendants of 19th-century immigrants from Saudi Arabia) make the silver jewelry. Kassala can be reached by bus from Khartoum or Port Sudan. 252 mi/405 km east of Khartoum.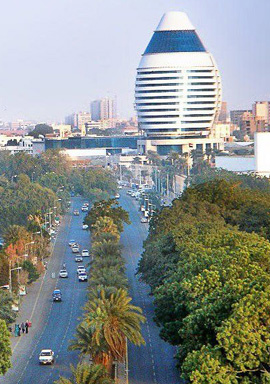 The arid capital city (pop. 800,000) of Sudan, at the junction of the White Nile and Blue Nile, merits a stay of at least two nights. It's an interesting place to walk around, snoop in shops and people-watch. Also take a ride on the Nile (in Khartoum or in nearby Omdurman — see separate paragraph), then visit the National Museum (antiquities from around the country), ethnological museum (tribal artifacts), natural-history museum (local bird and wild-game displays) and Sunt Forest (near the Hilton — a favorite spot for picnics). The most fascinating sight is the juncture of the White and Blue Niles. Al Mogran Family Park, an amusement park, is located at the point where the rivers flow together. After spending time at the confluence, take a ferry to Tuti Island for a look at a typical rural village. Consider excursions to Jebel Aulia Dam (great spot for bird-watching, fishing, picnics and people-watching) and the Sabaloka Gorge (the Nile's Sixth Cataract — it's a three- or four-hour drive each way). Other trips — by four-wheel-drive vehicles or local buses — can be made to the ruins at Meroe and Shendi; they can be seen on a day trip, but we really recommend taking them in during a three-day trip.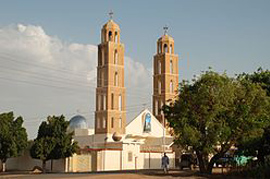 South of Khartoum on a new road, Kosti sits in an area that's usually considered safe. Visit the Kenana Sugar Project, as well as the Mahdi's Mosque on nearby Gezira Aba Island. Try the local fish from the Nile at one of the restaurants. The Nile steamer that used to travel from Kosti to Juba is not currently in service. 193 mi/310 km by road south of Khartoum.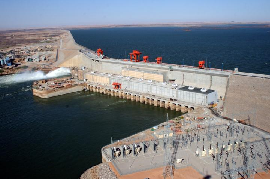 On the east bank of the Nile northeast of Shendi, these ruins of pyramids, temples and palaces are remnants of the Meroitic era (350 BC to AD 350). The kingdom was influenced by Egyptian art and religion, but it became isolated, developing its own script and art. After weathering attacks by several tribes, the city was destroyed by the Christian kingdom of Axum (Ethiopia). Between the railway and the Nile, you'll see ruins of the Amon Temple, and 1 mi/2 km east of Meroe is the Temple of the Sun. The pyramids lie 3 mi/5 km from town. The nearest train station is in Kabushiya. 44 mi/70 km north of Shendi.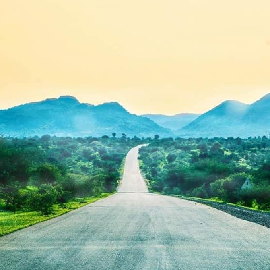 This region southwest of Khartoum is in an area that may be even more dangerous to visit, so check locally before venturing in. It's a beautiful region, and the resident Nuba tribe has managed to maintain many of its traditional ways (although the government has a campaign under way to clothe them). If the opportunity arises, see one of the local dances (and, if you have the stomach, one of their rather violent wrestling matches). Among the more interesting towns in the region are Rashad, Heiban, Kadugli and El Odaiya. Anyone visiting this area must have a lot of time; the roads are rough and transportation is unreliable. Take supplies, as food is scarce at some times of the year. 75 mi/120 km southeast of El Obeid.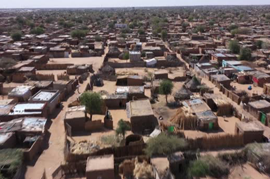 At the end of the western railway from Khartoum, Nyala is the nearest rail station to Jebel Marra (see separate paragraph). Pack animals may be purchased there for treks through Jebel Marra. There's also a government rest house. 569 mi/915 km west-southwest of Khartoum.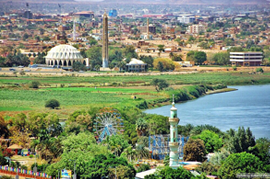 The holiest site in Sudan is located across the Nile from Khartoum. Omdurman (pop. 526,000) makes a nice day trip to see the site of the Mahdi's Tomb (nonbelievers aren't permitted to enter), as well as Khalifa's House (relics of the Mahdi and British Sudan). The Old Dervishes Fort Museum (exhibits from colonial times) and a huge, fascinating market (excellent silver jewelry) are worth seeing. Don't miss the Hamed al Niel Mosque (Sufi "whirling" dervishes dance there an hour before sunset on Fridays). Omdurman presents quite a contrast to modern Khartoum. At the base of the Nile bridge, boat builders can be seen plying their trade. We consider Omdurman a must-see. 6 mi/10 km northwest of Khartoum.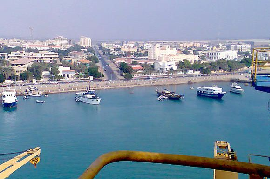 The nation's principal port (pop. 207,000) on the Red Sea, Port Sudan doesn't have many attractions, though there are some good beaches. The ancient port of Suakin (see separate paragraph) lies 35 mi/58 km south, and the nearby resort of Arusa is a good place to snorkel. 411 mi/661 km northeast of Khartoum.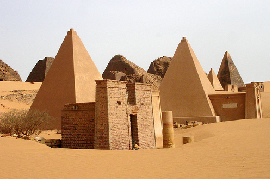 On the Nile northeast of Khartoum, Shendi was a large 18th-century market town. Now it's mainly visited on the way to the Meroitic ruins of the Naqa and Musawwarat temples. Frequent bus service departs Khartoum. 109 mi/175 km by road northeast of Khartoum.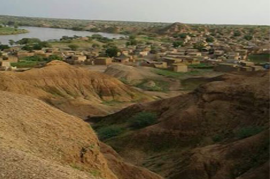 In eastern Sudan, Showak is the Sudanese headquarters of the United Nations High Commission for Refugees. Many refugee settlements may be found in this area. 85 mi/137 km southwest of Kassala.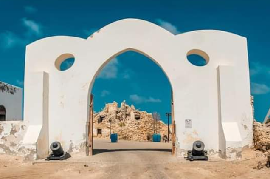 This ancient Red Sea port is now inhabited mostly by cats. The town, best visited as a trip from Port Sudan, is on an island connected to the mainland by a causeway. Of interest are the ruined buildings, made of coral. 40 mi/64 km south of Port Sudan.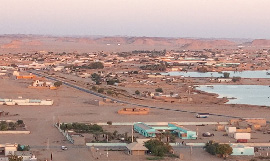 The transit point of Wadi Halfa is to be endured, rather than enjoyed, while entering or leaving Egypt. There's really not much to see; the "highlight" of the area is a Chinese fish-processing plant. 578 mi/930 km by road north of Khartoum.
E-mail: info@sudanembassy.jp