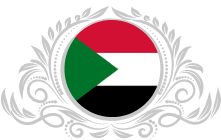 MODERN AND CONTEMPORARY ART

The oldest and most consistent of Sudanese modern and contemporary art is the art of the tribes. The Sudanese tribal life has always been the least responsive to change. Art of the tribes of the Sudan shows great reservation and conservatism.
An art of such continuity clearly exposes the spirit of such tribal cultures. In fact the richness of the Sudanese art is in its diversity.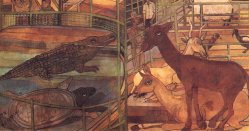 This entire heritage, past and present, constitutes the base on which the modern Sudanese artistic practices are deeply grafted. This is why Sudanese contemporary art, stands out among the different African schools of art as unique.

This entire heritage, past and present, constitutes the base on which the modern days of Islam in Sudan. It is traditional Qoranic School. Which continued to exist from as early as the 9th century AD until the present day? It teaches art as a practice, but not as an objective. Yet its artistic impact on the Sudanese child seems to be important.

When the Turks invaded Sudan in 1824, Mohamed Ali Pasha, who was very keen on the modernization of the Nile Valley, introduced the Modern Elementary Education, yet he based the experience on the traditional (khalwa) school.

In 1936, a department of art education was established in Bakht-el-Rida Institute of Education. The department was headed by Jean Pier Greenlow a British artist and art teacher he went into history as the founder of the modern art movement in Sudan. Since the pioneering efforts of Greenlow in 1936, Sudanese art has in fact developed into a relatively strong cultural medium of expression.

The change came when some of the pioneer graduates of Gordon Memorial College went overseas for further studies. But they soon came to discover that the works of art could only exist between the old and new, between convention and revolution within a certain society. This is why some pioneer artists where culturally frustrated in Europe. They naturally failed to be part of the European mainstream art. They started to drift away from it, and began to try things on their own.

So the Sudanese artists returned to Khartoum to face their own culture and to practice art as a socio-cultural activity. The Sudanese contemporary society is complex, plural and draws from many different traditions and visual styles. Hence what was called latter (Khartoum School) in the 60s, was in fact a forum for the struggle to capture the spirit and perspective of, not only Africa but the Islamic World also. Because both worlds make the cultural reality of Sudan, a reality of unity and diversity.

Contemporary Sudanese art world did not experience a war of styles, or strong schools other than (Khartoum School). Nevertheless, there is a relatively strong art movement, which is highly experimental. In its own way this movement is modernist and seeking to globalize in spite of the rather restrictive conditions under which hundreds of Sudanese artists are working.
If serious art can be defined as the art that does not have an obvious commercial orientation. Then we can say there is serious art today in Sudan. If you happen to be in Khartoum, then you must look around to see its art.
Arts and crafts
Many crafts are available in Sudan's souks (markets). Strings of heavy beads often include antique trading beads made from colored glass. The traditional wraps in bright, printed cotton, worn by women, are mostly imported.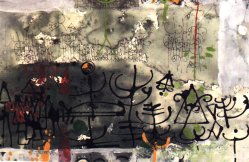 Many traders make their goods in the marketplace: old tin cans are cut and soldered into cooking pans and lamps; tailors make up the loose white gowns worn by men; and leather is punched and stitched into bags and saddles for donkeys and camels.
E-mail: info@sudanembassy.jp